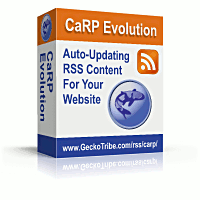 CaRP: Caching RSS Parser - Documentation
Unknown option
Explanation
Un unknown option was named in a call to CarpConf, CarpConfAdd, CarpConfRemove, or a similar configuration function for a CaRP Evolution plugin.
Causes and Solutions
The option name was misspelled: Check the documentation for the correct spelling.
You are using an old version of CaRP which doesn't support the option: Upgrade to the latest version of CaRP (either download the free version or contact us to get the lastest revision of the version you purchased).
You are using a new version of CaRP which no longer supports the option: Check the CaRP documentation to find out the current option that does what you're wanting to do.
---
How can I turn error reporting off?
How can I stop error messages from linking to this page?