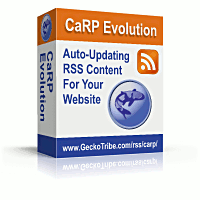 CaRP: Caching RSS Parser - Documentation
Feed access failed
Explanation
CaRP was unable to access the requested feed or a locally cached copy of it.
Causes and Solutions
If another error message is displayed at the same time, fixing the other error may fix this one.
Starting with version 4.0.21, the HTTP status code returned by the remote server is displayed in the error message. You may be able to find out more about the cause of the problem by looking up the status code here. If the number shown is "-1", no HTTP status code was returned, indicating that the connection failed completely, or the remote server didn't return a valid HTTP status line.
---
How can I turn error reporting off?
How can I stop error messages from linking to this page?