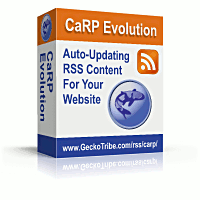 CaRP: Caching RSS Parser - Documentation
Database error
Explanation
A database query failed. The error message will give you more information about what CaRP was trying to do when the query failed.
Causes and Solutions
The database name or tables names in your configuration don't match your actual database: Compare your configuration (in carpconf.php or the page where you're displaying the feed) to the database and its tables to ensure that they match and fix any discrepancies.
Something is wrong with your database: Fix your database software or your database tables.
---
How can I turn error reporting off?
How can I stop error messages from linking to this page?