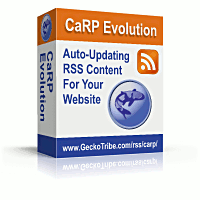 CaRP: Caching RSS Parser - Documentation
Attempt to open and lock cache failed
Explanation
When CaRP is about to update a cache file or database record, it first locks it to ensure that another CaRP process doesn't attempt to update the same cache at the same time. The attempt to open or lock the cache failed.
Causes and Solutions
Another CaRP process has already locked the cache and is taking a long time to update it, probably because the server that the feed is coming from is slow: This problem should fix itself within a few seconds.
If another error message is shown at the same time as this message, fixing the other problem may fix this problem too.
---
How can I turn error reporting off?
How can I stop error messages from linking to this page?